"Planning a trip from Bhopal to Gwalior, India? Well, get ready for an amazing adventure! Gwalior is a fantastic place to visit with your family and friends.
The journey from Bhopal to Gwalior is not just about reaching your destination; it's about enjoying the beautiful sights along the way. And the best part? You can book an affordable taxi to make your travel easy and stress-free.
Imagine sitting back, relaxing, and taking in the lovely scenery as you make your way to Gwalior. You don't have to worry about driving or directions. Just hop in a cab and enjoy the ride!
Booking a cab is easy too. You can do it online with 77Cabs. So, if you're looking for a fun and hassle-free trip, consider traveling from Bhopal to Gwalior by taxi. It's a simple and delightful way to explore this beautiful part of India."
Bhopal to Gwalior Cab Fare.
"Need a ride from Bhopal to Gwalior? Look no further than 77Cabs! We offer comfy and affordable taxis. Plus, get cool discounts when you book with us. Prices vary based on your travel date, time, and the type of car you choose. We've got all kinds of cars to suit your needs, whether you're traveling solo or with family. And guess what? You can also book a taxi back from Gwalior to Bhopal with us. So, why wait? Book your ride now and travel stress-free!"
Bhopal to Gwalior Car Rental Services.
"Looking for a cab from Bhopal to Gwalior? 77Cabs has you covered, anytime, anywhere. Customize your travel package according to your needs and budget. We offer a variety of affordable taxi options, from hatchbacks to SUVs.
Choose from trusted car models like Swift Dzire, Ertiga, and Innova. Our drivers are professional and courteous, ensuring a smooth and pleasant journey. You can check each taxi's rating before booking.
With 77Cabs, travel worry-free. Book your ride today for a comfortable and enjoyable trip!"
Online Cab Booking with 77Cabs.
Book with ease at 77Cabs! Visit our website, enter your travel details, and choose from a range of clean, safe taxis. Whether it's one-way or round trip, we've got options for you.
Need help? Our friendly customer support is just a call away. Your safety is our priority – all vehicles are sanitized, and masks are mandatory. Booking your Bhopal to Gwalior taxi is just a click away!"
Explore the beauty of Gwalior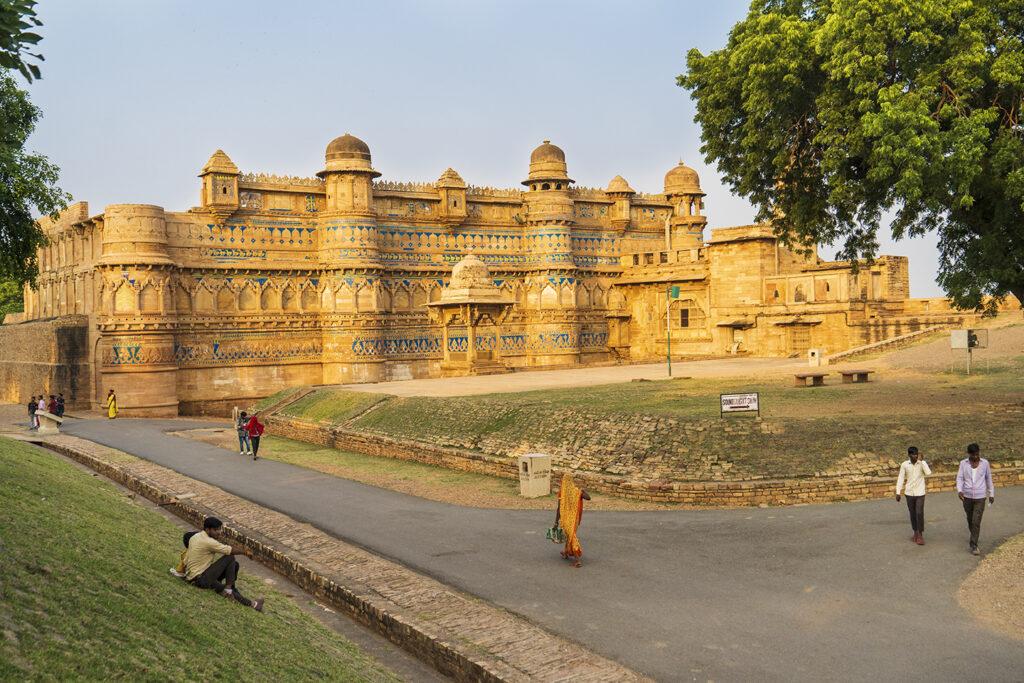 a city in Madhya Pradesh, India, renowned for its historic palaces and temples. One of its gems is the intricately carved Sas Bahu Ka Mandir Hindu temple. The city is dominated by the ancient Gwalior Fort, perched on a sandstone plateau and adorned with sacred Jain statues along the winding road leading to it. Inside the fort, you'll discover the Gujari Mahal Palace, dating back to the 15th century, now transformed into an archaeological museum. Don't miss the chance to experience the rich heritage of Gwalior with a convenient ride from 77Cabs!"